Haizhu Branch

Guangdong Nanmei Osotto Recreation Hotel(Haizhu) is a premier chain-type recreation-themed hotel built in accordance with the standards of a five-star hotel providing guest room, spa, health care, food, recreation, and business meeting services.
The hotel has an area of 38,000 square meters, located in the bank of the Pearl River and the south of Renmin Bridge, on the opposite side of the Bai'e Pond and Shamian Island.
When the lights on the bank of the Pearl River are on, you can see the panoramic view of both sides of the river, and it is the best place to view the glorious night view of Guangzhou.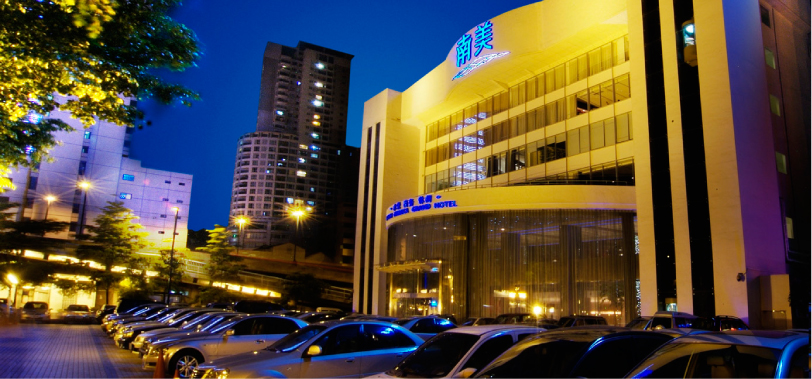 The hotel has more than 100 various guest rooms with elegant decoration and complete facilities, including individually controlled heating and air conditioners, international internet broadband lines, luxury spa equipment and intelligent light control switches; everything is perfect.
Rooms are spacious and the area ratio of bedroom to bathroom is 1 to 1, showing nobility fully. Top equipped Embassy Suites are more like the crown jewel,reflecting perfect business courtesy.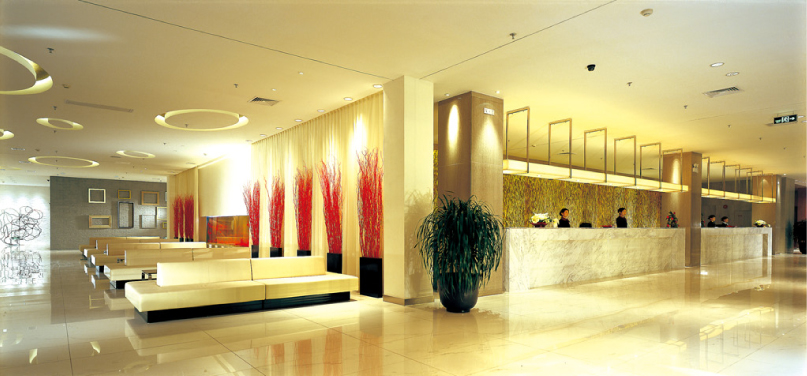 Water area of over 3000㎡, luxury decoration of five-star standards and special techniques of the professional technicians have interpreted the water culture exquisitely.
The cafeteria with both Chinese and western foods will make you think of Nanmei's food culture while enjoying its delicious foods. The chess rooms, theater, gym, ball room, business center for viewing the Zhujiang River, and space sleeping area will create a rich entertainment space for you.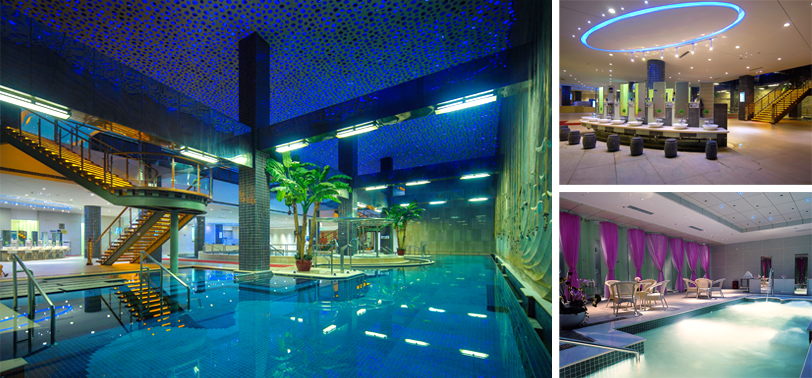 NUBALANCE SPA is located on the fourth floor of the hotel and is a large professional SPA center combining beauty salon, body fitting, recreation and relaxation. It adopts the accent beauty method of Indonesia,and combines with natural tropic spices and flavored oils to create a pure SPA atmosphere. The warm smile and professional and meticulous care will make you coexist with dignity in the modern world and talk to your heart.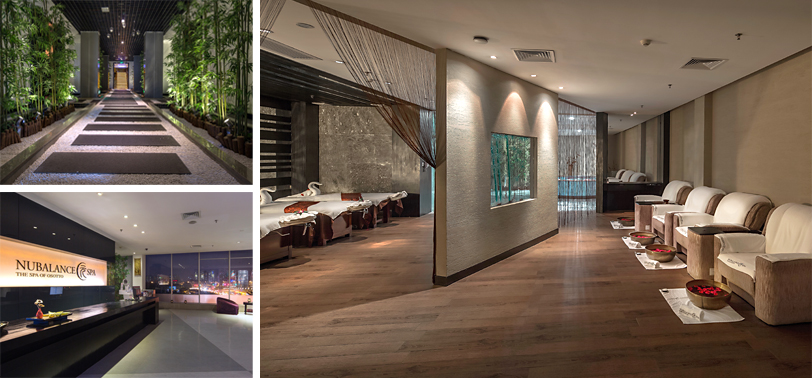 Guangdong Nanmei Osotto Hotel (the "Haizhu Branch") integrates the modern natural elements and humanism into the design and operation of the hotel and is the largest, most complete, most tasteful recreation-themed hotel in China.
地理位置
Traffic Routes:
Guangdong Nanmei Osotto Recreation Hotel(Haizhu) is located at the end of the Renmin Bridge.
In addition to self-driving and taking a taxi, you also can take a bus and get off "at the"Hongde Rodad" stop"or "
"Dajitou" stop"to arrive at the hotel; it's also convenient.
Route 9: Zhongshan Eighth Road Terminus to Haizhu Passenger Station Terminus
Route 10: Changgang Road Terminus to Hengfu Road Terminus
Route 16: Fenghuanggang Terminus to Yiwuqi Hospital Terminus
Route 31: Nanshixi Terminus to Guangzhou Railroad Station Terminus
Route 75: Qiaocheng Garden Terminus to Qiaodong Community Terminus
Route 79: Dexing Road (Shangxiajiu Pedestrian Street) Terminus to Luoxi Xincheng Terminus
Route 79A: Dexing Road (Shangxiajiu Pedestrian Street) Terminus to Hailongwan Terminus
Route 114: Nantian Road Tram Terminus to Luochongwei Terminus
Route 226: Hengbao Square (Baohua Road) Terminus to Chigang Datang
Route 239: Zhanqian Road Terminus to Ruibaoxiang Terminus
Route 251: Changgang Road Terminus (Changgang West Road) to Qixinggang (Provincial Coal Geological Bureau)
Route 288A: Xihua Road End Terminus to Jinxiu Ecological Park
Route 288: Xihua Road End Terminus to Qifu New Village Terminus
Route 308: Zhongshan Eighth Road Terminus to Lijiang Garden Terminus
Route 308A: Zhongshan Eighth Road Terminus to Hailongwan Terminus
Route 521: Shixi Terminus (Industry Avenue South) to Fenggang Terminus
Route 131A: Chigang Terminus Loop Line
Route 183: Guangzhou Railroad Station Terminus to Dajitou Terminus
Route 248: Gexin Road Terminus (Hongfan Hotel) to Tangxia Community Terminus
Route 270: Zhongshan Eighth Road Terminus to Shihua Terminus (Baiwei Zhuangyuan)

Contact:
Guangdong Nanmei Osotto Recreation Hotel(Haizhu)
Add.: No. 16 Haiming Street, Binjiang West Road, Haizhu District, Guangzhou, China
Tel:(86 20)-28377777 Fax:(86 20)-22315555