Health care regimen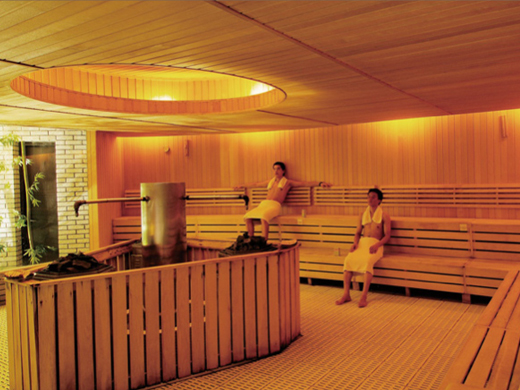 Sauna
Sauna includes dry sauna, wet sauna, and ice sauna. It can ease the pain and loose joints through many times of alternation of cold and heat so that the whole body muscles can be completely relaxed; blood circulation can be improved; and immunity can be improved. It has certain health effects on the human body.
Hydrotherapy
The hotel has large hydrotherapy areas respectively for male and female guests, including Finnish steam bath, nozzle-placed-atop bath, Turkish bath, bubble bath and other spa items. Hydrotherapy is one of the physical therapy. It uses various forms and methods (immersing, rinsing, brushing and showering) to act on the whole body or parts to prevent and treat the disease, giving back your health and vitality.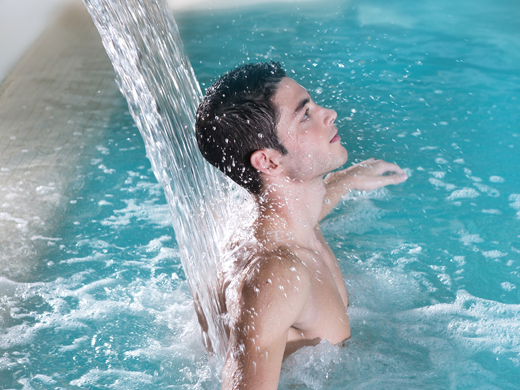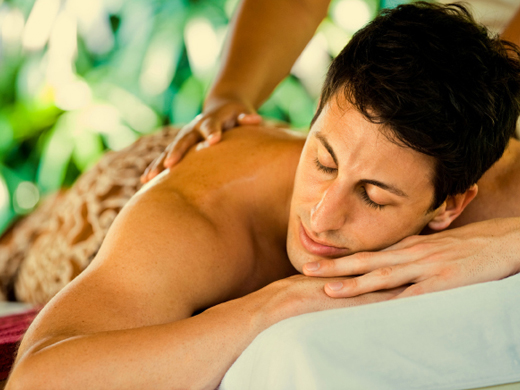 Chinese-/Thai-Style essential Oil Massage
The hotel has elegant, quiet and isolated massage rooms. Professional and well-trained technicians provide you with the Chinese-/Thai-style massage, aromatherapy and essential oil massage. Massage can lower blood pressure, improve blood circulation and eliminate fatigue, making your whole body exceptionally relaxed in the faint fragrance.
Partial massage
Partial massage has good health effects; it can effectively relieve fatigue, improve blood circulation and regulate local reflex function. Health care for body parts items include foot reflexology treatment, foot massage, pedicure, Scraping, cupping, and head massage.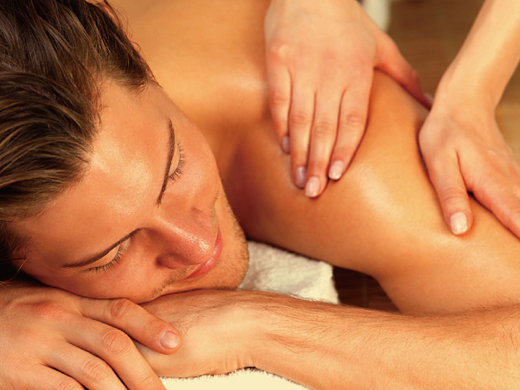 NUBALANCE SPA
The care therapy adopted by NUBALANCE SPA awarded the national five-star spa club takes the essence of Asian regimen, with the culture of traditional Chinese yin-yang balance to combine the accent beauty method of Indonesia, as if it absorbs the fundamental "vitality" before the world is formed. The pure SPA atmosphere, warm smile, and professional and meticulous care will make you coexist with dignity in the modern and relax completely Ossoto NUBALANCE SPA is the harbor for the rest of your body and spirit!